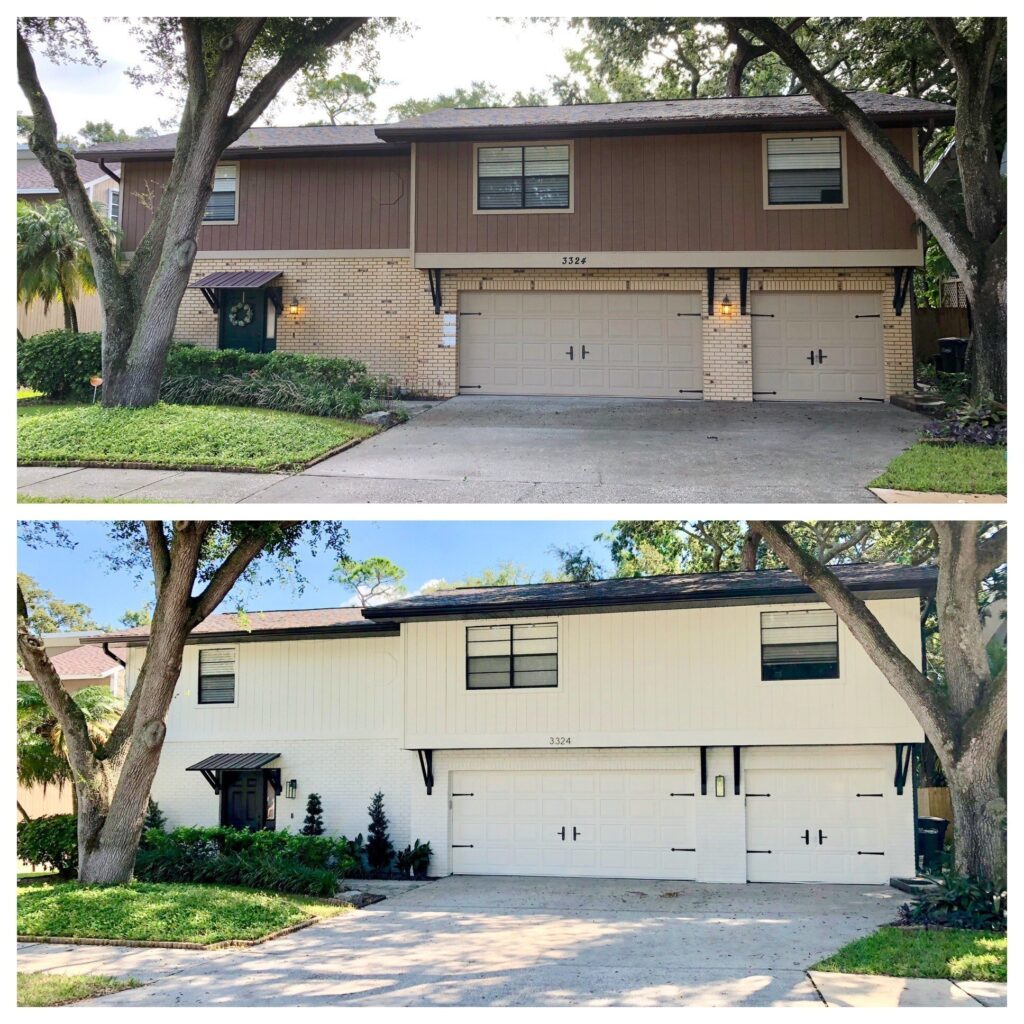 Improving your curb appeal can be a daunting task, but with these 5 simple and affordable options, anyone can improve thier curb appeal.
1. Pressure Washing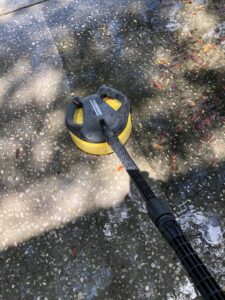 When you are trying to improve your exterior curb appeal the most important thing is to clean off all of the dirt and grime. Use outdoor bleach or a pressure wash cleaning solution in a handheld spray bottle to mist your driveway and sidewalks. Let that sit for 10-15 minutes and then pressure wash away. I use this karcher pressure washer. I love that it has a driveway attachment that makes this process go much faster. It is amazing how satisfying it is to watch the dirt and grime wash away.
You will also need a good size hose and extension cord to get to all the paved areas of your home. I also like to hit my doors and windows while I have everything out. Make sure you don't get too close to the house because depending on the age of your house you can chip off the paint with the pressure washer.
2. Landscaping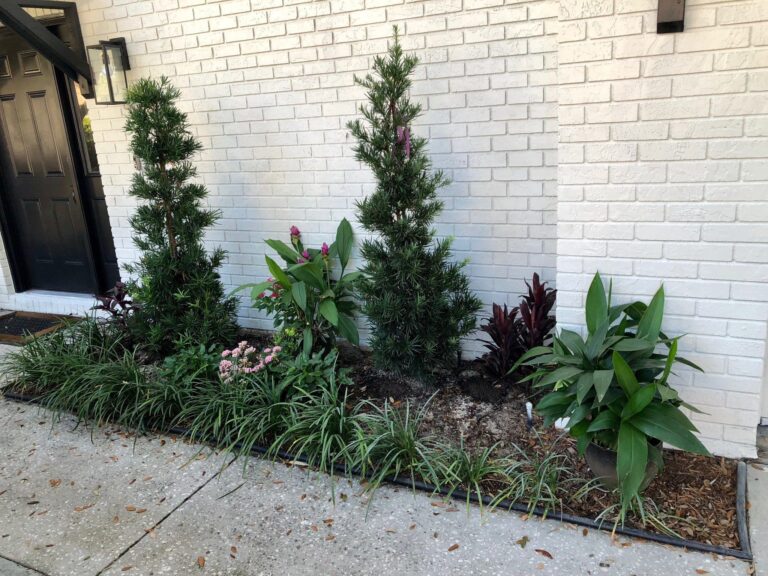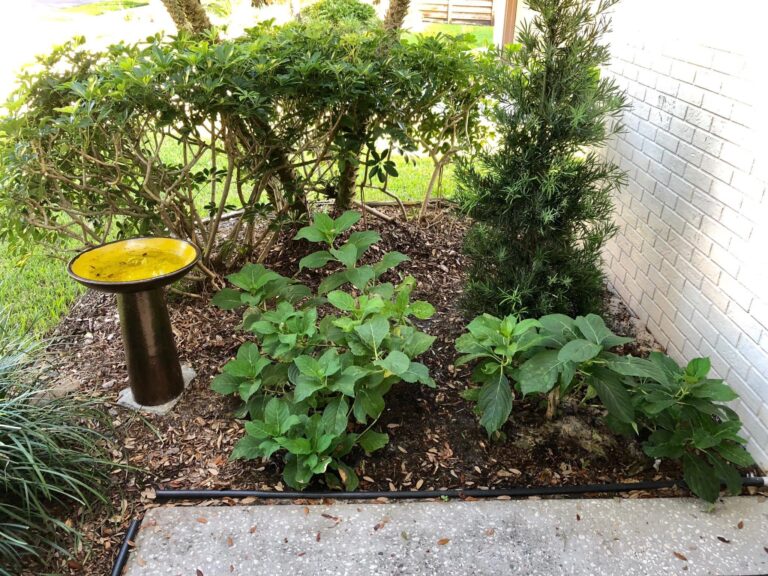 Plants can make a huge impact inside and outside of your home. I love to see a clean flowerbed when I walk up to a house. I love Hydrangea and really wanted to have some in my yard. We live in Florida though so I have to give them a lot of love because they are not a fan of tons of sun and heat. I also love how a bench or birdbath add personality to your yard. It makes the front feel more welcoming and inviting and helps break up all of the greenery. You can also add some hardscapes (rocks) to add to the overall design and we even used some potted plants for a little extra interest.
3. Garage Door Hardware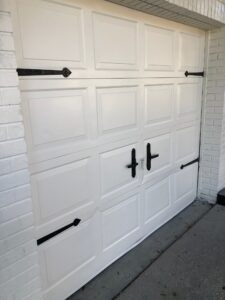 I found the most amazing garage hardware for my garage doors. I have always loved the look of garage hardware but I have never been bold enough to drill into a garage door. Scary! So when I found this hardware I was all in because it is MAGNETIC yes you read that right…MAGNETIC! It just sticks on my garage door using magnets. So when I go to paint my house or clean it I can just pop my magnetic hardware off!
4. House Numbers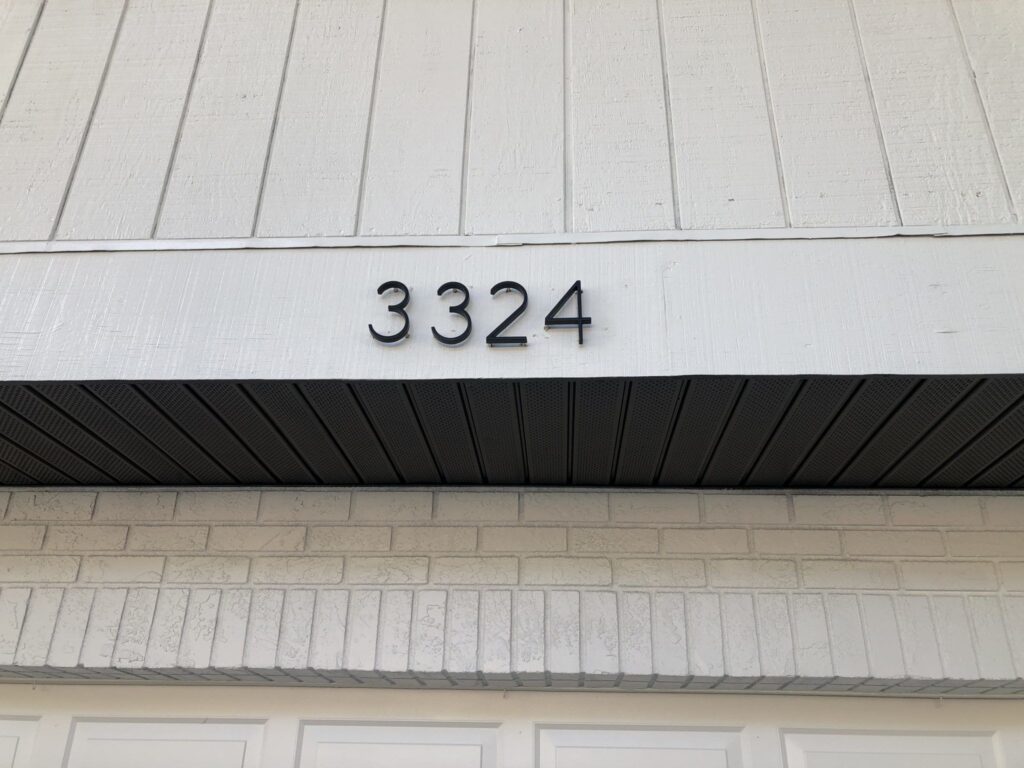 It is amazing what a difference new house numbers can make. People love the clean look of sleek modern numbers. There are my favorite house numbers. I absolutely love the sleek modern look. They are easy to install and make a huge impact.
5. Lighting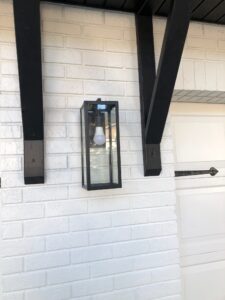 Light fixtures make a huge impact on the exterior of a home. Clean crisp and classy are what I look for in exterior lighting. I know it can be hard to keep your exterior fixtures clean and sometimes it is actually easier to buy new lights than to try and clean or fix your existing lighting. I am all for a good DIY but when it is going to take a couple of days to disassemble, clean, tape-off glass, paint, reassemble, and rehang…sometimes it is just smarter to spent the $40 on a new light. I am in love with these modern carriage style exterior light fixtures. And what an impact they made on my house!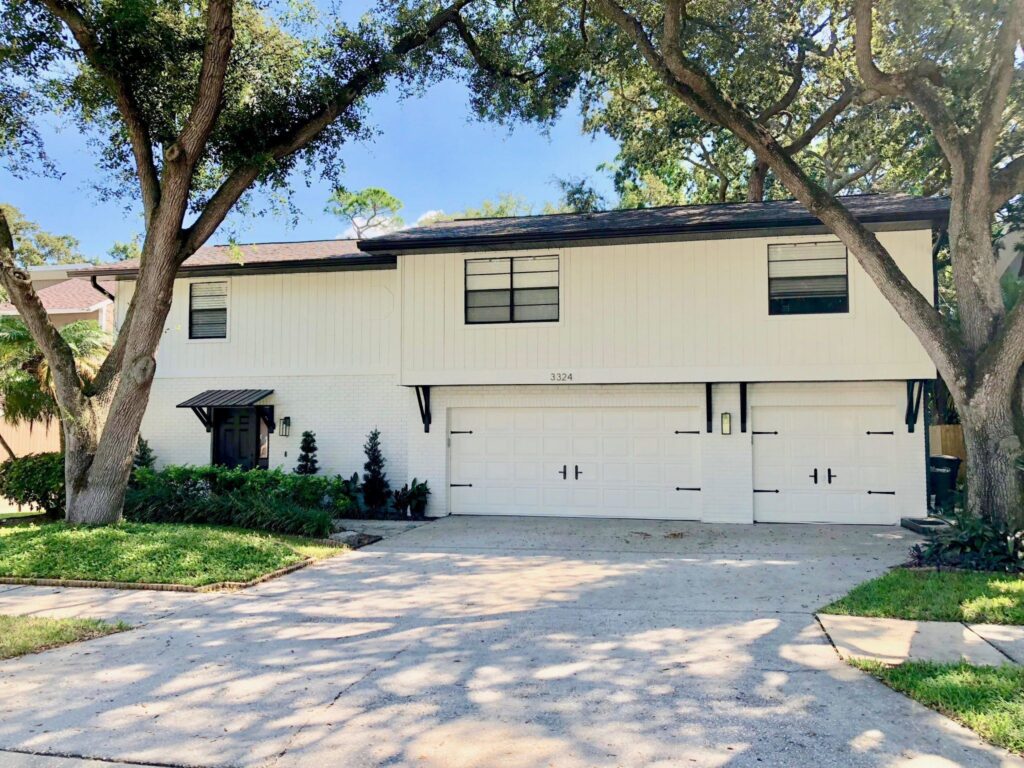 Project Supplies: