Introduction
Buying used furniture in Tampa can be a fantastic way to save money, be environmentally friendly, and find unique pieces for your home. In Tampa, there are numerous places to shop for used furniture and plenty of opportunities to score great deals. In this article, we will guide you through the process of finding and purchasing used furniture in Tampa, providing valuable tips and insights to help you master the art of buying used furniture.
Benefits of Buying Used Furniture
Cost Savings
One of the most significant advantages of buying used furniture is the cost savings. Used furniture can be considerably cheaper than new pieces, sometimes even up to 50% or more off the original price. This allows you to invest in high-quality items for your home without breaking the bank.
Sustainability
Purchasing used furniture is an eco-friendly choice. By giving pre-loved pieces a new home, you are reducing the demand for new furniture, which in turn decreases the consumption of raw materials, energy, and waste associated with furniture production. It's a win-win for both you and the planet!
Unique Styles
Used furniture often comes with a unique charm and character that new pieces may lack. When shopping for used furniture, you have the opportunity to find one-of-a-kind items that add personality and flair to your home.
Where to Buy Used Furniture in Tampa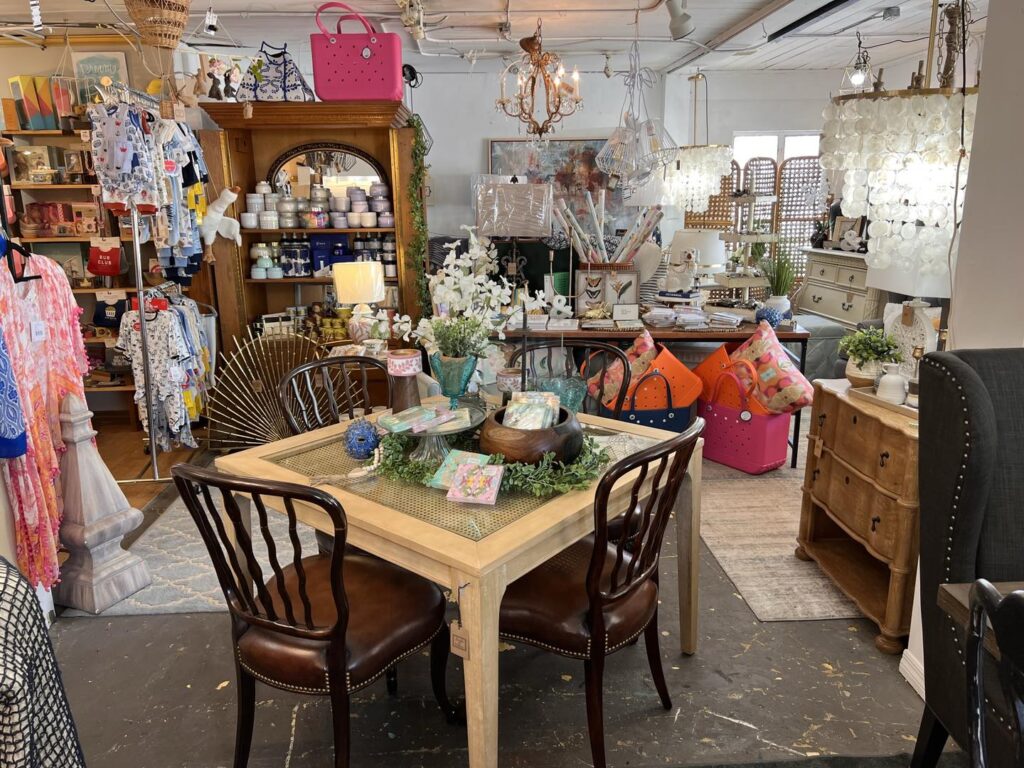 Specialty Stores
In Tampa, you can find a diverse selection of specialty stores that offer used furniture for sale. Among the well-known spots is the shopping area located on Manhattan Ave. Here, you will come across unique stores such as Frickin' Fab, Oh Whatever, and Summer House Marketplace, each offering a distinct collection of pre-owned furniture pieces.
Thrift Stores
Thrift stores are a treasure trove of affordable and unique used furniture. In Tampa, you can find numerous thrift stores, such as Goodwill and Salvation Army, that offer a wide selection of pre-owned furniture.
Consignment Shops
Consignment shops are another great option for buying used furniture. These stores offer higher-end, gently used items at a fraction of their original cost. In Tampa, there are several consignment shops, like Vintage Post Marketplace and Déjà Vu Consignment Furniture, where you can find quality pieces at discounted prices.
Online Platforms
Online platforms like Facebook Marketplace, Craigslist, and OfferUp are excellent resources for buying used furniture in Tampa. These platforms allow users to list their furniture for sale, providing you with a convenient way to browse and purchase items in your local area.
Garage Sales
Garage sales can be a goldmine for finding used furniture at unbeatable prices. Keep an eye out for local garage sales in Tampa, and be prepared to haggle for the best deal!
Tips for Buying Used Furniture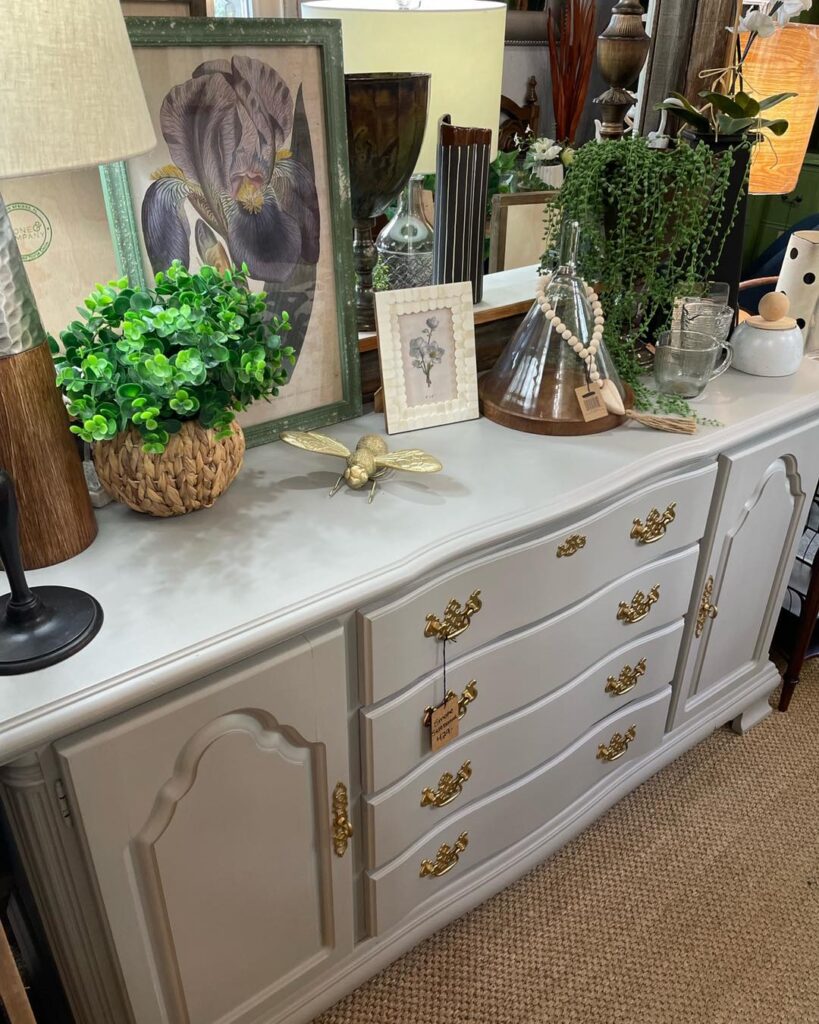 Inspect the Furniture
Before purchasing used furniture, be sure to thoroughly inspect it for any signs of damage, wear, or infestations. Check for stability, the condition of the upholstery, and any signs of mold or mildew. Don't be afraid to test out the furniture to ensure it's comfortable and functional.
Negotiate the Price
One of the best parts of buying used furniture is the opportunity to negotiate the price. Don't be afraid to haggle with the seller, especially if you notice any flaws or imperfections. Most sellers are open to negotiations and may be willing to lower the price to close the deal.
Consider Refurbishment Potential
Some used furniture may not be in perfect condition but has excellent potential for refurbishment. If you're up for a DIY project, consider buying furniture that can be easily updated with a fresh coat of paint, new hardware, or reupholstery. This can be a cost-effective way to transform a piece into something that fits your style and décor.
Know When to Walk Away
As tempting as it may be to buy a piece of furniture simply because it's a great deal, it's essential to know when to walk away. If the item is in poor condition, requires extensive repairs, or just doesn't fit your needs, it's better to pass and keep searching for the perfect piece.
Transporting and Caring for Used Furniture
Once you've found and purchased your used furniture, it's essential to transport it safely to your home. If you don't have access to a truck or van, consider renting one or using a delivery service. Be sure to wrap and secure your furniture to prevent damage during transportation.
To keep your used furniture in good condition, clean and maintain it regularly. Use appropriate cleaning products for the specific materials and follow any care instructions provided by the manufacturer.
Conclusion
Mastering the art of buying used furniture in Tampa is a rewarding and cost-effective way to furnish your home. By shopping at thrift stores, consignment shops, online platforms, and garage sales, you can find unique and high-quality pieces at a fraction of their original cost. With careful inspection, negotiation, and an eye for potential, you can turn used furniture into treasured additions to your home.
FAQs
1. Can I find high-quality, brand-name furniture at thrift stores and consignment shops?
Yes, it's possible to find high-quality, brand-name furniture at thrift stores and consignment shops. These stores often receive donations or consignments from individuals looking to sell their gently used furniture, providing you with an opportunity to score great deals on quality pieces.
2. How can I find garage sales in Tampa?
To find garage sales in Tampa, check local newspapers, community bulletin boards, or websites like Garage Sale Finder and Yard Sale Search. Additionally, keep an eye out for signs in your neighborhood announcing upcoming sales.
3. What should I do if I find an infestation in my used furniture?
If you discover an infestation in your used furniture, such as bed bugs or termites, it's essential to address the issue immediately. Consult a professional exterminator for advice and treatment options, and consider discarding the infested furniture if the problem is severe.
4. How can I ensure my used furniture is safe and free from harmful substances?
To ensure your used furniture is safe, research any materials or finishes used in its construction. Older furniture may contain harmful substances like lead paint or formaldehyde. Be cautious when buying vintage or antique items, and consider having them tested for safety before bringing them into your home.
5. Is it possible to return used furniture if I change my mind?
Return policies for used furniture will vary depending on the seller. Some consignment shops and thrift stores may have strict no-return policies, while online platforms like Facebook Marketplace and Craigslist generally leave the return policy up to the individual seller. Before purchasing used furniture, make sure to clarify the return policy with the seller to avoid any surprises or disappointment later on.