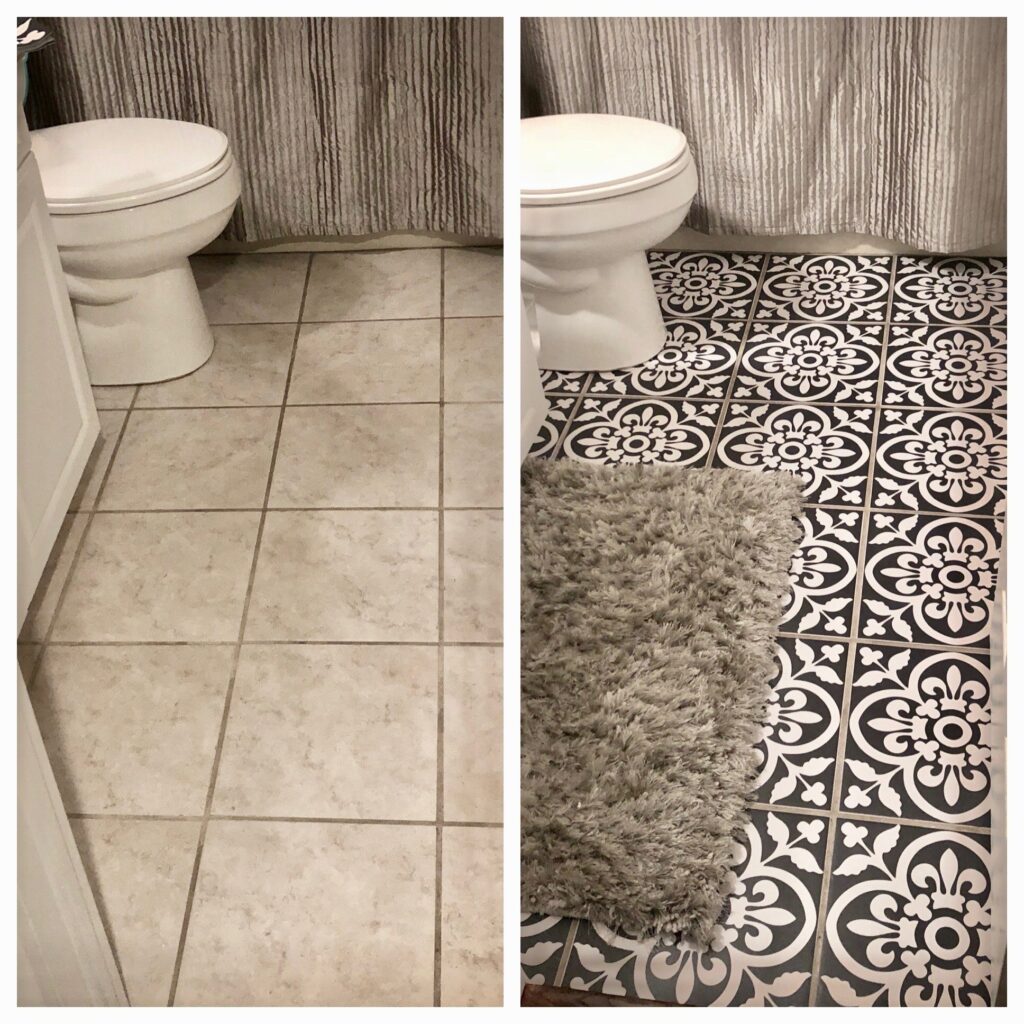 I have always loved bold statements. My house is very farmhouse right now and I had a very bland bathroom that needed some FUN and FUNKY. It is our guest bathroom and was too neutral and blah… and then I discovered BleUcoin! No demo needed for this transformation. Peel and stick for the win.
NO DEMO….NO DUST….NEW TILE….
It doesn't get much better than this. This company creates peel and stick vinyl tiles that are so fun and classy. This product is QUALITY and I am so excited to have it in my home! Sumit and his team have done an incredible job designing these amazing tiles and their passion shows in their unique designs.
Installation is as easy as it sounds. Just clean your floor with my favorite pre-paint cleaner.
Note: I did not paint my tile first because I had very neutral tile and grout lines. But if you have bold grout lines that you want to make more neutral you can paint your grout lines and tile first using porch paint…before applying the BleUcoin tiles.
Peel back the paper about a third of the way and line up the corners with the existing tile and then use a ruler or your hands to remove any air bubbles as you continue to peel the paper until the entire tile is securely attached to the floor.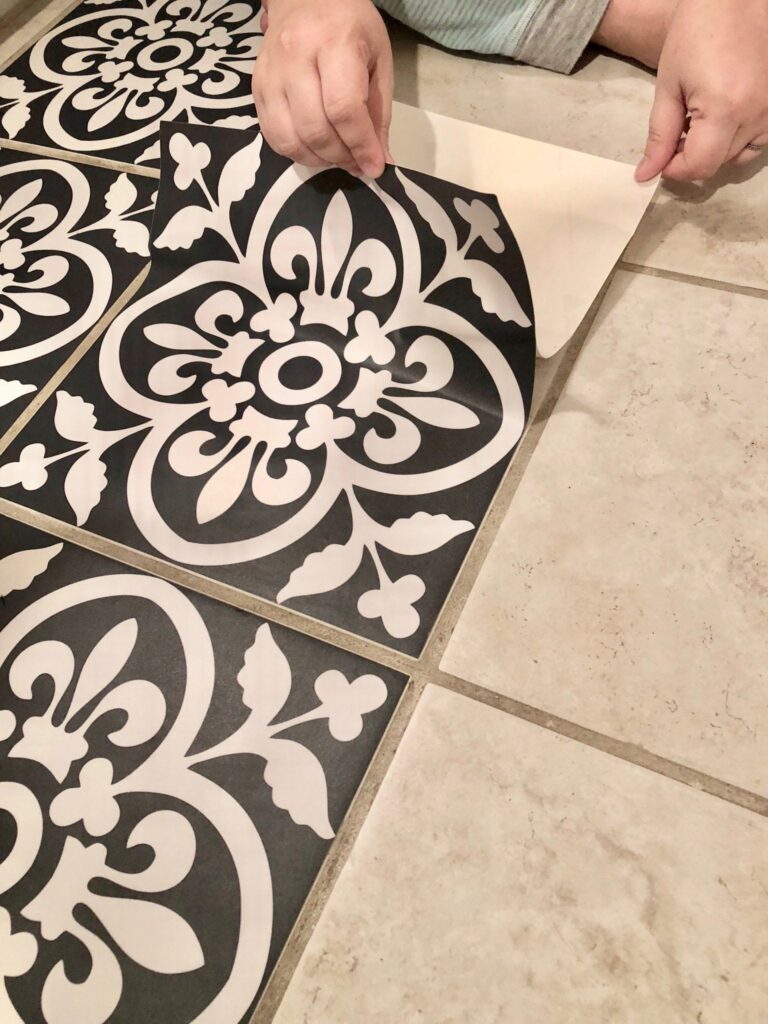 When you encounter awkward edges and tiles that are not full size us an Exacto knife or box cutter to make your cuts. For the toilet, I used scissors to cute the tile prior to placing it.
Be Bold! Try it! This took me less than an hour! Tag me in your Before and After pics and comment below if you have any questions!
What You Will Need for this Project: