You hear about painting furniture and some of you are shaking your head because painting furniture is the easiest of things for you, while others are begging for the secrets of how to paint furniture.
But before I give you all my secrets to painting furniture, I must tell you, we need both painters and clients. We need entrepreneurs and consumers. We need leaders and followers. You get the point. So if painting isn't your cup of tea, no worries!! Just enjoy the awesome before and after pictures.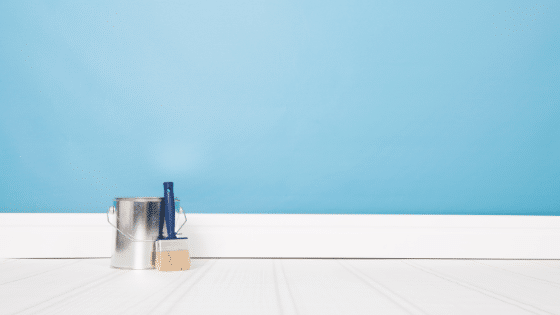 Where to Start…
First, start with a good cleaning. Krud Kutter pre-paint cleaner or a TSP based solution is the best choice, if you have it available. Windex can also work and doesn't leave a film on your furniture. It is also super convenient and found in most kitchen cabinets.
Choose your paint weapon. My newest obsession is this brush. They work well with all types of paint, are easy to clean and they fit perfectly in the palm of your hand.
Wise Owl comes in two forms. One is chalk paint and the other is One-Hour Enamel. For this post, I am going to show you how the One Hour Enamel has changed my life. It's easy, it's quick and it dries beautifully, leaving your piece feeling like a high-end piece of furniture.
One Hour Enamel also follows suit to the standard chalk paint, which means NO sanding and minimal prep. Which brings all the praise hands to this furniture painter.
Picking Your Piece of Furniture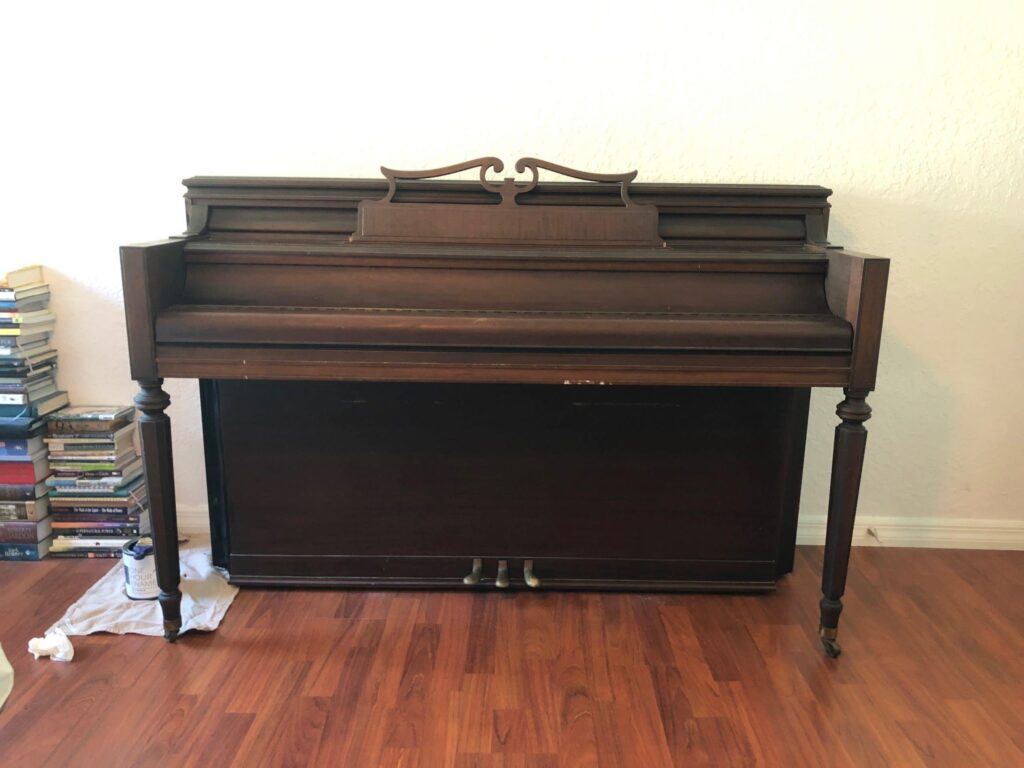 This piano was a freebie and overall in good shape. However, the finish wavered between high gloss and rough, therefore having a solid paint product that would cover both textures was key! The One Hour Enamel did not disappoint.
Steps to Painting a Piece of Furniture
Tape off any places you do not wish to paint using blue painters tape. This is key for beginner painters or for projects that have details you want to hide from the paint. (Example: piano peddles)
Start slow. No need to saturate your whole brush. This paint is a lot different than regular wall paint, so when you dip, take an artistic approach and apply it slowly until you get used to the product. (TIP: The One Hour Enamel paint is super drippy compared to chalk paints. Be sure to check periodically for drip marks and take care of those ASAP.)
Allow the first coat to dry and then begin the second coat. Most furniture pieces will only need TWO coats and the best part of the One Hour Enamel, is that there is absolutely NO TOP COAT! (If you are a chalk-based painter then you understand why this is such a big deal.)
There you have it…
As a result, your furniture piece should dry and harden in an hour or less leaving a remarkable finish. For this piano, all of the places that were dry and brittle felt smooth to touch and the Jet Black color made an old piano come to life again.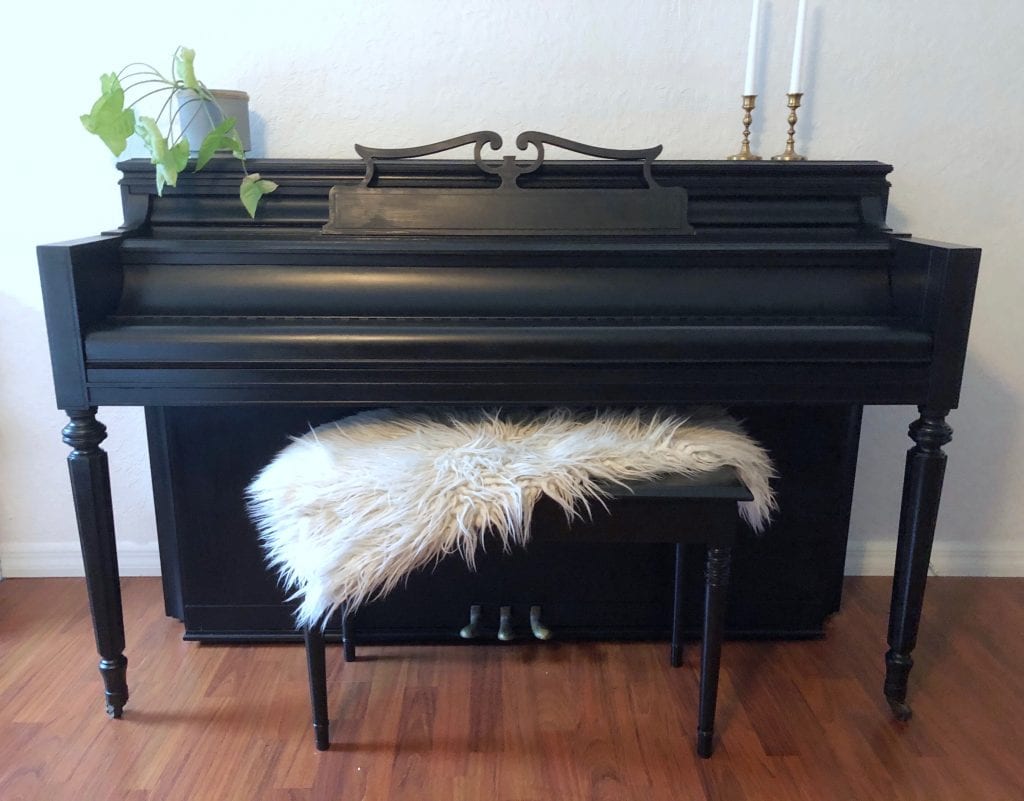 Want to take your painting to the next level, try your hand at painting kitchen cabinets, or if you are local, be sure to check out our custom painting services in Tampa Bay.
Project Supplies